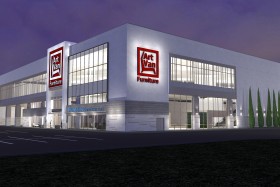 Art Van Furniture largest of new stores coming to Downers Grove Art Van Furniture will open a store at 1021 Butterfield Road in Downers Grove. By Annemarie Mannion, Chicago Tribune June 18, 2015 The village of Downers Grove has some good news on the retail front. Three chains are opening new stores in the village.
Archive by Year
Recent Posts
Downers Grove & DuPage County team up for t...

October 19 & 20 at Navy Pier. Come visit us...