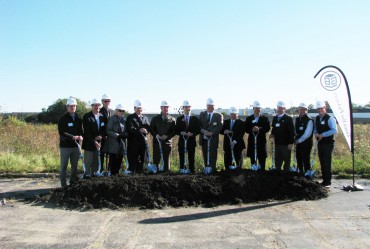 Click here for more information+
Green Bay Packaging Breaks Ground
Green Bay Packaging Expands Operations in Illinios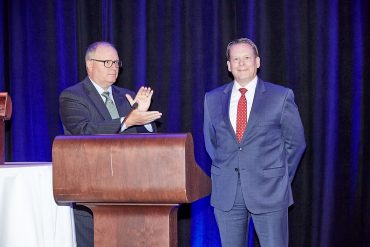 Click here to view photos from the event+
DGEDC 2019 Annual Luncheon
The DGEDC Annual Luncheon was held on June 25, 2019 and featured a special presentation honoring Former Mayor Martin Tully.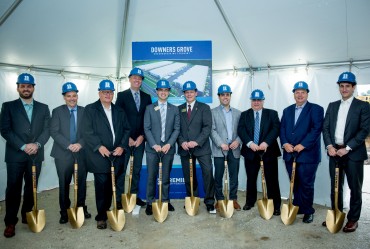 Click here for more information+
Bridge Development Breaks Ground on 678,000 Sq. Ft. Project in Downers Grove
Bridge Development Partners, LLC, has broken ground on Bridge Point Downers Grove, a 678,858 sq. ft. industrial/office development.
THE DOWNERS GROVE ECONOMIC DEVELOPMENT CORPORATION
is committed to retaining existing business and attracting new businesses to The Village of Downers Grove.
Latest News
VIEW ALL -
The Downers Grove Economic Development Corporation is pleased to announce that Lisa Wentzell, Director of Marketing and Tourism, was selected as a recipient of the Daily Herald Business Ledger's annual "Influential Women in Business" award.  Lisa was presented with the award at a luncheon on November 1, 2019 at the Oak Brook Hilton Resort.  https:/...

RE Journals Bridge Development Partners has acquired a 10.87-acre property at 4110 Finley Road in Downers Grove, Illinois, which will serve as the home for an extension of its Class-A industrial campus, Bridge Point Downers Grove. Bridge acquired the property from the same undisclosed developer as it did its neighboring site, and will construct a b...

October 16, 2018 Green Bay Packaging Expands Operations In Illinois Downers Grove, IL – October 16, 2018 – Green Bay Packaging (GBP) is set to break ground for the construction of a new 170,000 square foot complex. Downers Grove was chosen as a central location to serve the Chicagoland area and allow for future...