DGEDC RECEIVES ANNUAL AWARD FOR BUSINESS EXCELLENCE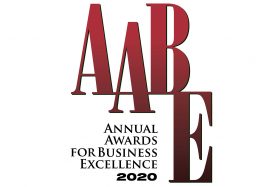 FOR IMMEDIATE RELEASE
Contact: Michael Cassa
June 15, 2020                                        
630.729.0380
DOWNERS GROVE, IL- The Downers Grove Economic Development Corporation (DGEDC) announced today that it is the honoree of the 2020 Annual Award for Business Excellence. The award is sponsored by the Daily Herald Business Ledger. The DGEDC was recognized in the Business Organization and Economic Development category.
"Our organization is honored to be recognized with the Award for Business Excellence" said Michael Cassa, President & CEO. "I accept this on behalf of our Board of Directors and staff, our Investors, and the entire community."
The Downers Grove Economic Development Corporation was launched in 2006 as a public/private partnership, serving as the official agency for economic development and tourism for the Village of Downers Grove. The mission of the DGEDC is the retention and attraction of business in the Village. The DGEDC promotes tourism through the Downers Grove Visitors Bureau. The DGEDC is governed by a Board of Directors that includes business and civic leaders, including Mayor Robert Barnett. John Luka, Managing Director of Regions Bank, is the Chairman. Mr. Luka nominated the DGEDC for the award.
In addition to Mr. Cassa, the DGEDC has three other staff members: Lisa Wentzell, Director of Marketing and Tourism; Millie Swift, Office Manager; and Barbara Wysocki, Manager, Partnership for Prosperity.
For more information, please visit dgedc.com.