Lisa Wentzell Awarded "Influential Women in Business"
The Downers Grove Economic Development Corporation is
pleased to announce that Lisa Wentzell, Director of Marketing and Tourism, was selected as a recipient of the Daily Herald Business Ledger's annual "Influential Women in Business" award.  Lisa was presented with the award at a luncheon on November 1, 2019 at the Oak Brook Hilton Resort. 
https://www.dailyherald.com/business/20191101/business-ledger-honors-influential-suburban-women-business-leaders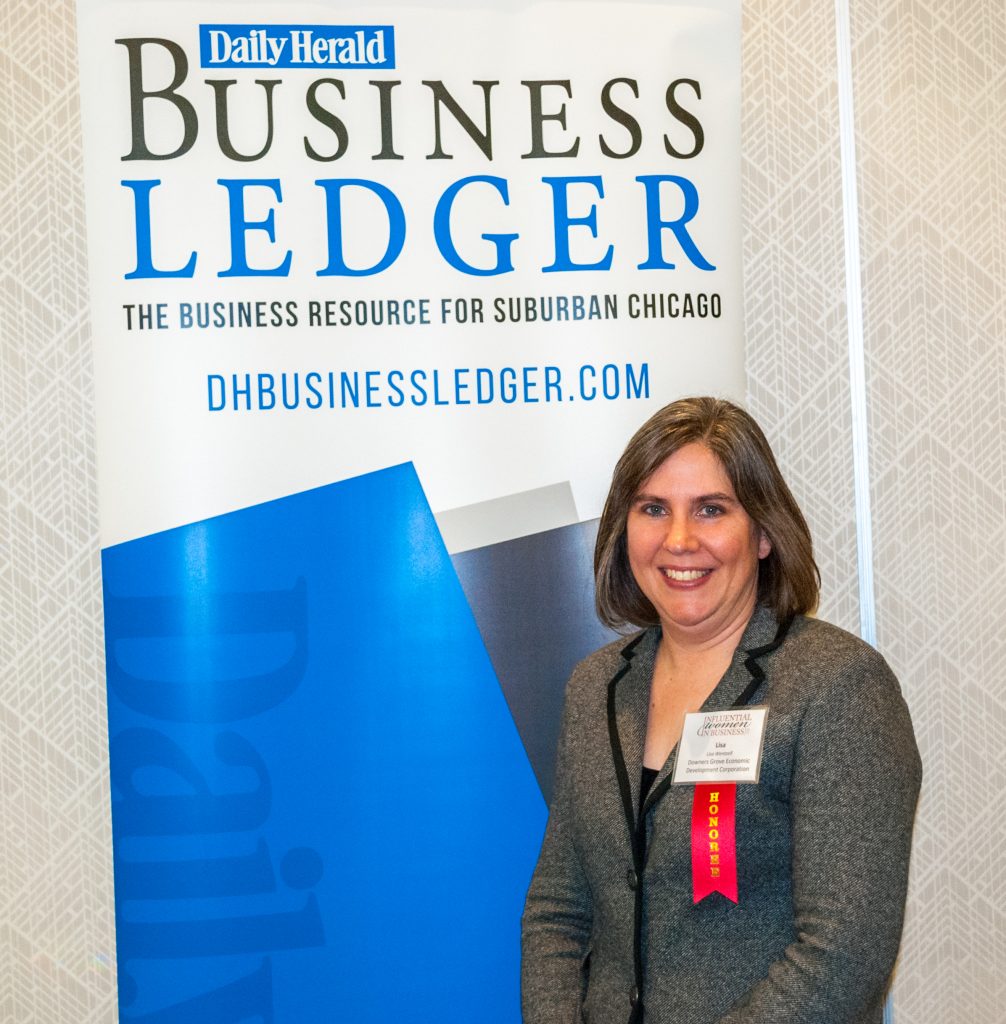 Archive by Year
Recent Posts
FOR IMMEDIATE RELEASE                          ...

A total of 187 awarded at least $150,000, accor...

FOR IMMEDIATE RELEASE Contact: Michael Cassa Ju...